Mark Robertson, President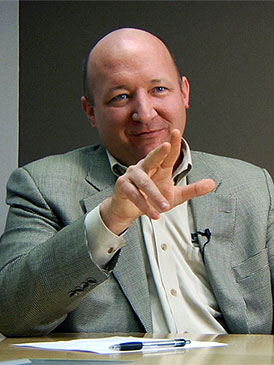 With twenty-five years in healthcare construction management, Mark has developed superior knowledge of the unique requirements of healthcare construction – from design phase through project management and close-out. He has managed sensitive and difficult hospital and ambulatory center projects throughout the New York and New Jersey metropolitan area. Mark's responsibilities include personnel and company administration, development of management procedures, design phase coordination, and conceptual estimating, budgeting and planning. Mark holds a Construction Management degree from the New York Institute of Technology.
Mark and his wife Nancy live in Stewart Manor, NY with their twin children Tim and Kate. During free time Mark can frequently be found on the baseball fields of Long Island coaching Tim's team and walking Oreo, the family Great Dane, about the neighborhood.
---
Peter Ferraro, Vice President and Director of New Jersey and Pennsylvania Operations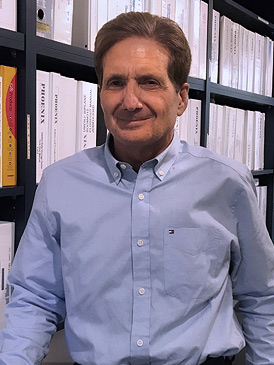 Peter has more than thirty years of healthcare construction experience, managing more than 100 major healthcare and outpatient imaging center projects. He earned his B.S. degree in Construction Management from Fairleigh Dickinson University, and worked for Turner Construction and The Ritchie Organization before joining Phoenix. Peter has extensive experience in the design-build process and has recently managed several intricate hybrid operating room projects in New Jersey and Pennsylvania.
As Director of New Jersey and Pennsylvania operations, Peter's responsibilities include personnel and project administration, development and implementation of management procedures and coordination of field personnel. He provides leadership, support, and motivation to the New Jersey staff.
Peter has a strong passion for physical fitness and wellness programs. More specifically, he loves spin classes and strength training programs. On any given day he is in the gym before sunrise.
---
Tom Shortell, CFO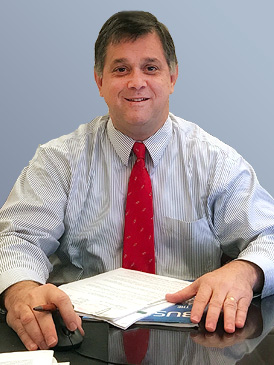 Tom is a Certified Public Accountant and Chartered Global Management Accountant with over 40 years of experience as a financial manager. After graduating from Villanova University with a bachelor's degree in accountancy, he began his career with Deloitte, one of the "Big Four" international public accounting firms. There he had the opportunity to work with clients big and small in numerous industries, both publicly traded and privately-held. Since 1987, Tom has held positions of increasing responsibility with private companies – from major corporations to small growing companies. In 2003 Tom joined Phoenix Medical Construction Company as Controller and in 2004 was named Treasurer and Chief Financial Officer.
Tom lives in Tinton Falls, NJ, with his wife Vivian and their Glen of Imaal Terrier. He enjoys watching baseball, genealogy, traveling and especially spending time with his wife, children, and grandchildren.
---
Mike Zurey, Director of Pre-Construction Services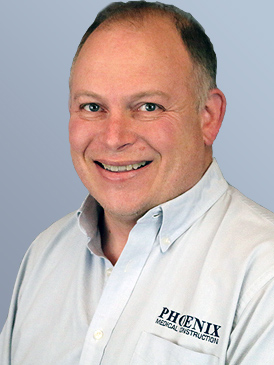 Mike has been with Phoenix Medical Construction for the last fifteen years of his twenty three year career.  His in-depth understanding of the construction process is crucial to our program; and, as such, his  involvement extends from preliminary order-of-magnitude budget estimating through completion of projects.  Primary responsibilities include management of all pre-construction and design services, as well as project management on a sprinkling of projects.  Mike received his Construction Management degree from East Carolina University in Greenville, North Carolina
Mike lives with his wife, five daughters, dog and cat in Howell NJ.  He spends his time enjoying the outdoors with his family–fishing and hiking.   And, performing his second "job" as Uber driver for those five girls.
---
Lyndsay Schnell-Lusardi, Director of Sales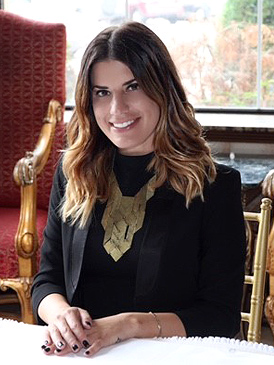 With a pharmaceutical sales and marketing background, Lyndsay turned her focus to healthcare construction in 2008. She joined Phoenix Medical Construction in 2010 to serve our New Jersey and Pennsylvania healthcare clients and develop strategic relationships with new healthcare partners.
As Director of Sales, Lyndsay focuses on building and maintaining relationships with healthcare clientele throughout NJ and PA. She professionally collaborates with facility/construction VP's, administrators, architects, engineers and radiology equipment sales representatives. She utilizes Phoenix's strong reputation and experience in healthcare as a tool for building and maintaining lasting relationships with industry professionals.
Lyndsay is extremely active in the Healthcare Facilities Management Society of New Jersey (HFMSNJ), serving on the Executive board as Secretary for the past several years. She is also on the Fundraising Committee for Jersey Battered Women's Services (JBWS), which raises money for women and children in crisis throughout New Jersey. Lyndsay speaks three languages fluently, enjoys non-fiction books and is an avid yogi. She resides in Summit, NJ with her husband John, new baby boy James, step-children Sophia & Joseph, and their two rescue dogs.
---
Edsel Hoyos, Director of New York Operations
Edsel has worked in the industry for twenty-eight years–as a designer and construction manager, shepherding projects through design, pre-construction and finally construction. Prior to joining Phoenix, Edsel provided design and construction management for luxury residential projects in New York City. Since 2003, he has focused exclusively on hospital construction–analyzing and troubleshooting projects through organized documentation and logistics planning. He is effective in establishing and nurturing clients including some of the New York's top Healthcare corporations and government entities. His responsibilities include all aspects of project management, personnel management, cost analysis and schedule management.
Edsel holds a Bachelor of Architecture degree from Pratt Institute.  He lives with his family and two dogs in the lower Hudson Valley region and enjoys golf, photography, and cooking for family and friends.